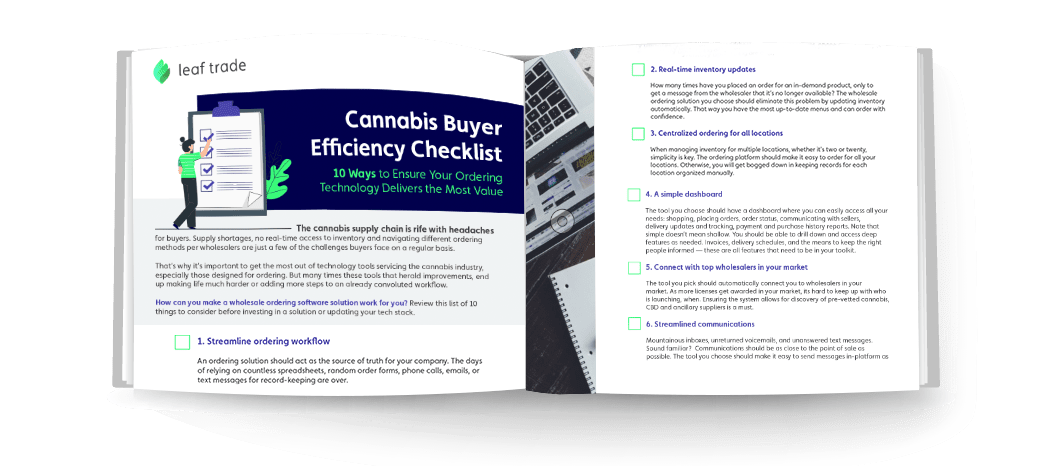 Supply shortages, no real-time access to inventory and inconsistent ordering methods among vendors are just a few of the challenges that wholesale cannabis buyers face on a regular basis.
That's why it's important to get the most out of your technology and other tools integral to your retail operation, especially those designed for ordering.
How can you make a wholesale ordering software solution work for you? Download our checklist for 10 things to consider before investing in a digital solution or updating your tech stack to learn more.
Download Your Checklist Today