Changing technology platforms isn't always the easiest experience, but usually, it's worth it. If you have the right team in place to help you through the transition it can be significantly easier than you would anticipate.
Leaf Trade actively partners with our current and prospective customers to ensure they are supported throughout the entire process, starting with onboarding, and making the transition to a new cannabis wholesale marketplace software painless.
When you decide to make the move to Leaf Trade's Wholesale Cannabis Operations Platform from an alternate platform provider, we work with you through each step to make sure you're comfortable with the move, understand expectations, and are empowered to succeed on our platform.
Step 1: Align on Goals & Expectations
Each step of the Leaf Trade onboarding process is essential and we want you to feel comfortable throughout the entire process. To start, you'll work with your dedicated Leaf Trade onboarding team as they guide you through data collection and onboarding next steps.
During this step, you and your onboarding team will set deadlines that best fit your needs. We also provide you with an Onboarding Checklist so you can stay organized and in the loop on what's needed from your team for successful onboarding.
Step 2: Set Up Integrations to Connect the Systems You Rely On
Leaf Trade has developed best-in-class integrations with leading industry partners including METRC, BioTrack, Sage Intacct, and more. Our cannabis seed-to-sale integrations seamlessly import your product catalog, inventory, and lab results into Leaf Trade, while our accounting integrations allow you to track and manage your payments to save time and improve visibility and accounting accuracy.
Learn More About Our Integrations
You'll work with a Leaf Trade onboarding expert to identify which integrations you'd like to enable. If you aren't on a system we currently offer integration with, you have the option to leverage Leaf Trade's API or CSV Import capability.
The Onboarding Checklist you receive will include vital information to help streamline any integrations you'd like to implement. Our team will be there to guide you through each step to help get your systems connected with Leaf Trade.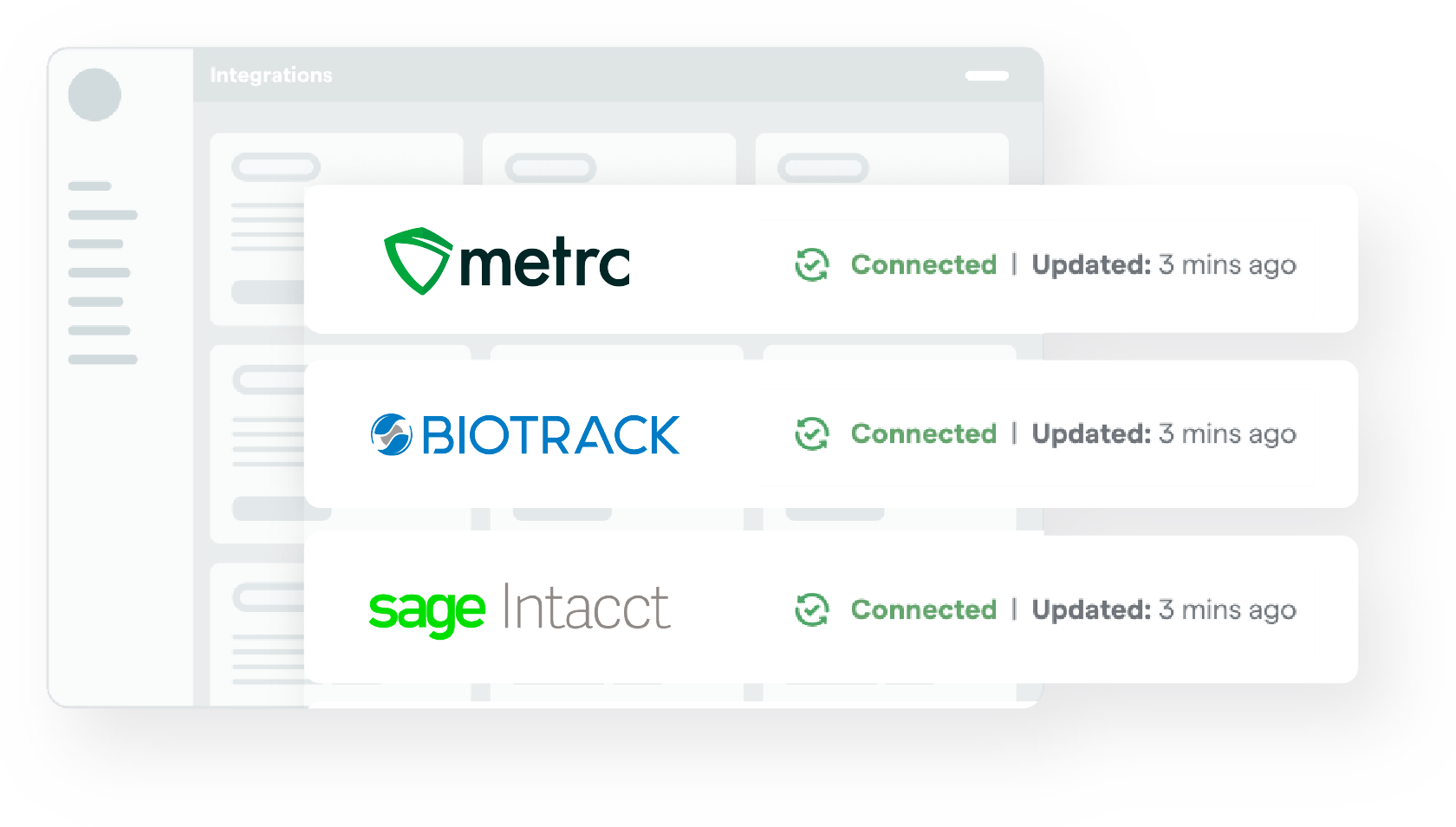 Step 3: Attend Kick-Off Meeting & Regular Touch Bases
In Step 3 of switching to Leaf Trade as your cannabis wholesale marketplace, you'll continue to work closely with Account Support and will establish a regular meeting cadence to make sure you're on the right track. These meetings are there so you can review workflows, establish transition timelines, and get comfortable with the platform.
The more information you can provide during these onboarding meetings, the better we can meet your goals and needs. Come prepared for these meetings with:
An outline of your ideal menu. This information is needed to help your Account Management team build out your customized menu.
Documentation on your current or preferred workflows. We can also explore developing new standard operating procedures at this time.
An overview of your organization's goals and expectations.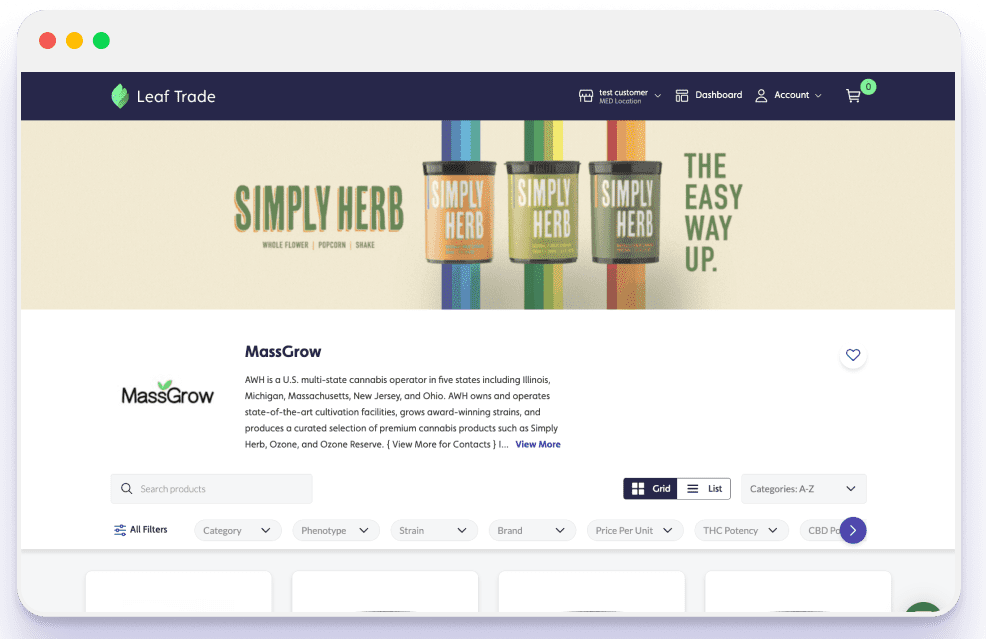 Step 4: Analyze Your Data
Next, your dedicated Account Manager will partner with you to analyze and organize your existing data to determine what you want to keep and clean up or archive. In addition to bringing over existing product data, Leaf Trade allows you to import all prior sales data so you will have historical metrics.
If you do not wish to bring over existing data, you can choose to start fresh.
If needed, you can grant us access to your existing wholesale platform to review and choose which historical data to pull.
Step 5: Attend Personalized Team Training
To ensure you and your team are ready to use our Wholesale Cannabis Operations Platform before going live, we'll schedule detailed training sessions with your entire team. These training sessions are a great opportunity to discuss organizational workflows in detail and learn how Leaf Trade can best meet your needs.
It's important all stakeholders are present for training calls. You'll want to loop in cross-functional teammates for each training to empower and educate your team on the software so they can successfully transfer knowledge to new and existing team members.
Step 6: You're Ready to Go Live With Your New Wholesale Cannabis Operations Platform
That's it — you have now completely transitioned to Leaf Trade and are ready to start.
On your preferred launch date, you'll begin using Leaf Trade as your Wholesale Cannabis Operations Platform. A slight learning curve is to be expected, as with any new system, but the Account Management team is always accessible via chat and typically responds within 2-3 minutes.
Our Account Management team will always have your back! Post-launch you'll meet with your dedicated Account Management team so they can ensure you're set up for success on the platform, and we're always here to continue to support you throughout your Leaf Trade experience.
Ready to Make the Leap to Leaf Trade?
Contact our team if you'd like to set up an account or schedule a demo if you'd like to learn more.